So, no ones posted personal pictures I wanted to be the one to start it off.
me and Vercing at the last OZZfest. I was trying to look hard core.... didn't work so well. But you can see my engagement ring.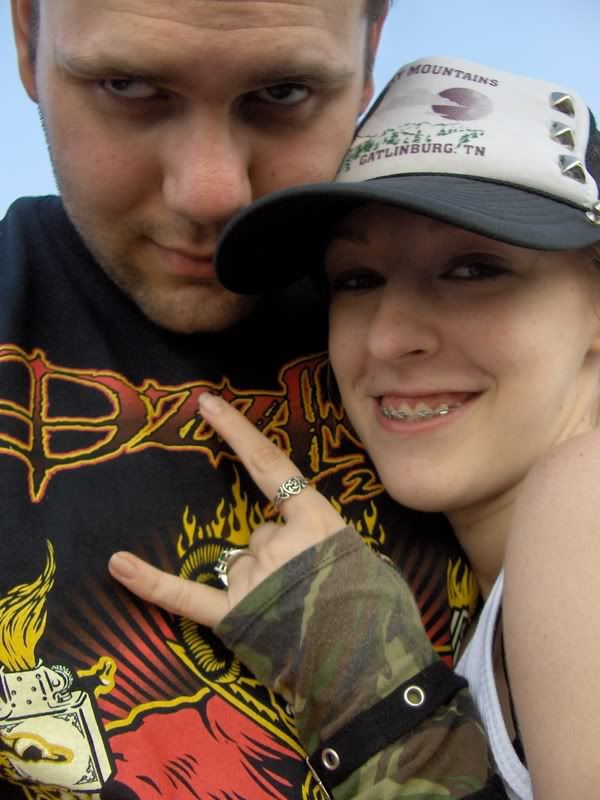 A Picture edited by our very own kahoku demon. Because it loves me.